Weddings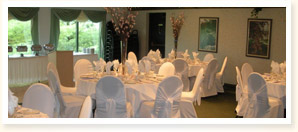 Why have your wedding at Springfield
Springfield Golf and Country Club realize that planning a wedding can be a very stressful time. Let us take the worry away. We are prepared to assist you with all your gatherings of family and friends...
Springfield Golf and Country Club has several options available designed to accommodate your various needs of your wedding experience. All aspects of your wedding, from your ceremony to your dinner & reception, can be accommodated on the premises. Our Chef Rhonda Snyders will be please to accommodate your menu need for your special day.
The modern banquet facilities and the magnificent landscaped surroundings will provide a setting unparalled.
For Booking and availability please contact us at:
519-821-4655
We would love to hear from you. Contact Us Today!

Download Our Wedding Information Package